Pure Scientific Technologies Team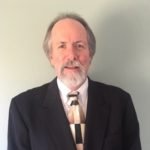 L Michael Cutrer
CEO, PRESIDENT & DIRECTOR
Mike Cutrer is a highly accomplished executive with extensive management and technical experience in the medical device field.
He was co-founder and served for eighteen years as President, CEO and a Director of North American Scientific, Inc. ("NASI") (a NASDAQ company), a Los Angeles-based manufacturer of radioisotope products for the medical industry. NASI was an early innovator that successfully developed and marketed brachytherapy seeds implanted for the treatment of prostate cancer.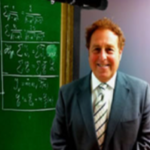 Irwin A. Olian
EXECUTIVE CHAIRMAN & DIRECTOR
Irwin Olian is a highly successful entrepreneur with a strong legal and finance background. He is a creative innovator and proven business leader. Over the past thirty years, he has leveraged his skills in strategic business planning, management, administration, finance and law with creative thought and innovation to provide leadership to a large number of emerging companies.
He has broad experience in fields ranging from medical devices to biotechnology to high technology to entertainment to mining. His activities have included serving as the CEO or member of senior management or a director of a number of public and private companies, acting as a senior business consultant and being a strategic, early stage investor.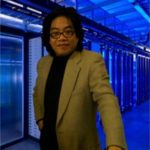 Philip Cacayorin
VP – TECHNOLOGY
Philip Cacayorin, serving as Vice President – Technology, brings his exceptional advanced mathematics, physics and computer engineering skills to bear on development, fabrication and marketing of our new line of products utilizing the Company's patent pending infusion technologies employing Heliox and helium as integral components of delivery systems for CBD and various pharmaceuticals directly into the lungs.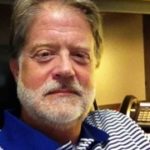 Lee Dunston
DIRECTOR OF CORPORATE COMMUNICATIONS
Lee has thirty-three years experience in sales and marketing, IT, management and business development with a strong investor relations background. His professional approach and focus will be communicating the PST story to the investment industry.
His sales, marketing and business development experience includes working with Enterprise Resource Planning software solutions with Systems Software Associates, Oracle Corporation as well as Healthcare management technology and solutions with Integrated Business Systems and Services Inc.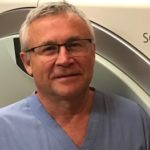 Dr. Martin Urban
OUTSIDE DIRECTOR
Dr. Martin Urban is a highly experienced radiologist with extensive management and entrepreneurial skills, whose 30-year career covers the full range of interventional radiology, computed tomography and ultrasound.
In addition to his clinical experience, Marty brings 25 years management experience in the healthcare field, including ownership and management of a full-service freestanding imaging center and private practice radiology group. He has overseen patent filing and management and has a number of patents to his credit. He presently serves as Chairman of the Dept. of Medical Imaging at two hospitals in Illinois.
Marty received his Doctor of Medicine from Northwestern University Medical School and his Master of Medical Management from the University of Southern California.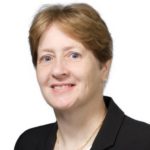 Mary Baldauf, M.D.
OUTSIDE DIRECTOR
Dr. Mary Baldauf has been practicing Medicine for 26 years. Her specialty is Pediatric Critical Care Medicine. As a physician working in an Intensive Care Unit, Dr. Baldauf uses highly developed technologies such as Nitric Oxide and Heliox in the treatment of critically ill patients. She has extensive experience in the areas of mechanical ventilation and advanced airway management.
As the founder of a medical technology company, Dr. Baldauf has had experience in the design and development of several therapeutic and educational products. Her company was granted patents for a variety of devices, including congenital heart defect models, therapeutic cushioning and devices for assisting respiration and administering fluid to patients. As a dedicated physician, Dr. Baldauf remains committed to furthering patient care through emerging technologies.